Konstantza Chadio
PhD Candidate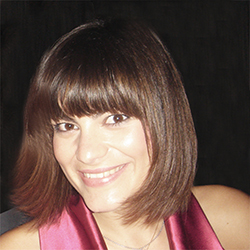 "Effectively upgrading old building stock. A digital tool method for dense urban network. The case of the Athenian/Greek Polykatoikia".
Designing for the future, we should first focus on the already built environment and how it can meet the goals and the ideas of the future in line with contemporary technological and social needs. In city centers, there is little or no space for new construction, while existing buildings have been built to serve the socio-economic needs of their time and, moreover, many of them have closed their life cycle. The approach to this situation should not be the demolition. We should create new rules and new strategies of upgrading. 
In addition, along with the socio-economic changes that exist in each place, in each city, in each country, there are some global trends given by global institutions that affect the policies pursued. One of these institutions that really influence the trends that our cities follow is the United Nations Member States through the treaty signed in 2015 for the 17 Sustainable Development Goals (SDGs). These 17 SDGs with 169 targets to reach by 2030 are universal and lead us to rethink our cities with a more sustainable perspective, so they touch on issues such as slowing down the effects of climate change, managing and implementing circular economy logics etc. Moreover, we should consider the European Green Deal, a package of policy initiatives, which aims to set the EU on the path to a green transition, with the ultimate goal of reaching climate neutrality by 2050 and promoting the "Renovation wave: creating green buildings for the future".
In this context, this research identifies a knowledge gap in the way of operation of these trends in existing buildings. We do not really know how these policies will be implemented in dense urban built network where the architecture is consolidated and difficult to intervene.  During the research we will try find out which technologies that are being practiced in the world right now will lead us to applicable solutions for the city. Thus, at the end of this research we will develop a digital tool method for existing building block, which will result from the comparison of clustered needs and possible solutions.
Short biographical note 
Konstantia (Konstanza) Chadio is Laboratory Teaching Staff at the Department of Product and Systems Design Engineering, University of Western Macedonia since 2019. She was born in 1982. She holds a Diploma of Architecture from University of Patras (2007), a Master of Advanced Studies in Housing (MAS ETH HS) from Federal Institute of Technology ETH, Zurich (2009) and a MSc Environmental Design of Cities and Buildings from Hellenic Open University (2017).
She is a founding member of CK architecture studio, an architectural firm established in Kozani, Greece (2010), which deals with design, building construction and supervision of both private and public projects, ensuring the best possible living conditions and upgrading the quality of life. She participated in international and national architectural competitions (1st prize Panhellenic Competition EAHA, Kozani X4 2014). She was a member of the "weNTOUimagine" organizing group of the exhibition "Imagine the city: Kozani 2013" and the parallel events (2013). She also participated in International Travelling Workshop Villard6_Ancona 2005 "scenari per un future urbano" (2005).
Research Interests
Computational tools for architects.
Digital Media for Cultural Heritage.
Algorithmic Design
Innovative Technologies for Cultural Heritage, Architecture and Art
Smart Buildings
Building technology – sustainable design
Contact
tel. (+30) 24610 68291
email: kchadio@gmail.com