GEORGE ACHILLIAS
PhD Candidate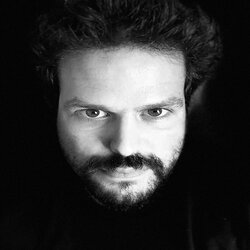 What democracy and immersive experience means for a user of a hyperconnected space, how AI can help us deliver the best experience and predict users' behaviours and interactions.
In our days, our understanding about interactions between elements of a city environment and humans become more complicated than ever. At the same time, we add more layers of engagement between buildings and people. This research and PhD proposal outlines how under the guidance and supervision of Professor Parthenios I will work to map and understand and map and create a behavioural interaction model among people and the hyperconnected entities in the urban environment, the benefits of the research, and recommendations and justification of the proposal of studying this field and create IP in collaboration with Forbes 100 companies in Europe and the USA. Human intelligence, or understanding how humans behave and interact with various touchpoints and entities in a city is about producing insight into humans that is both smart and useful.
To have access to human data we either have to collect them on our own or to partner with third-party providers in order to have access to them. But the case is not about gathering data but about understanding them, connecting them and working with them in different ways able to drive us to extract insights that we can connect in order to form an understanding and chart the peoples' decision-making process. To gather or getting access to human insights, we must draw on data from multiple sources and analyze it at the speed and accuracy of science.
This intelligence we will allow us to drive decision-makers not just Who, What, When and Where, but Why and also make sure that we are capable of mapping in an automated independent of scale the humans' journey. The scope of this doctoral thesis is to provide a theoretical framework of the development and prototyping of the model that will be able to chart, understand and extract value for the academic and the industrial world of the active and passive interactions between humans and urban entities in a hyperconnected world.

We are going to use data modelling and design thinking to make all the moving parts of the ecosystems we will start analyzing and working with them and we will proceed with advanced technics of creating/extracting logical conclusions and insights able to allow us to form various data-based experience roadmaps and dynamic behavioural models.