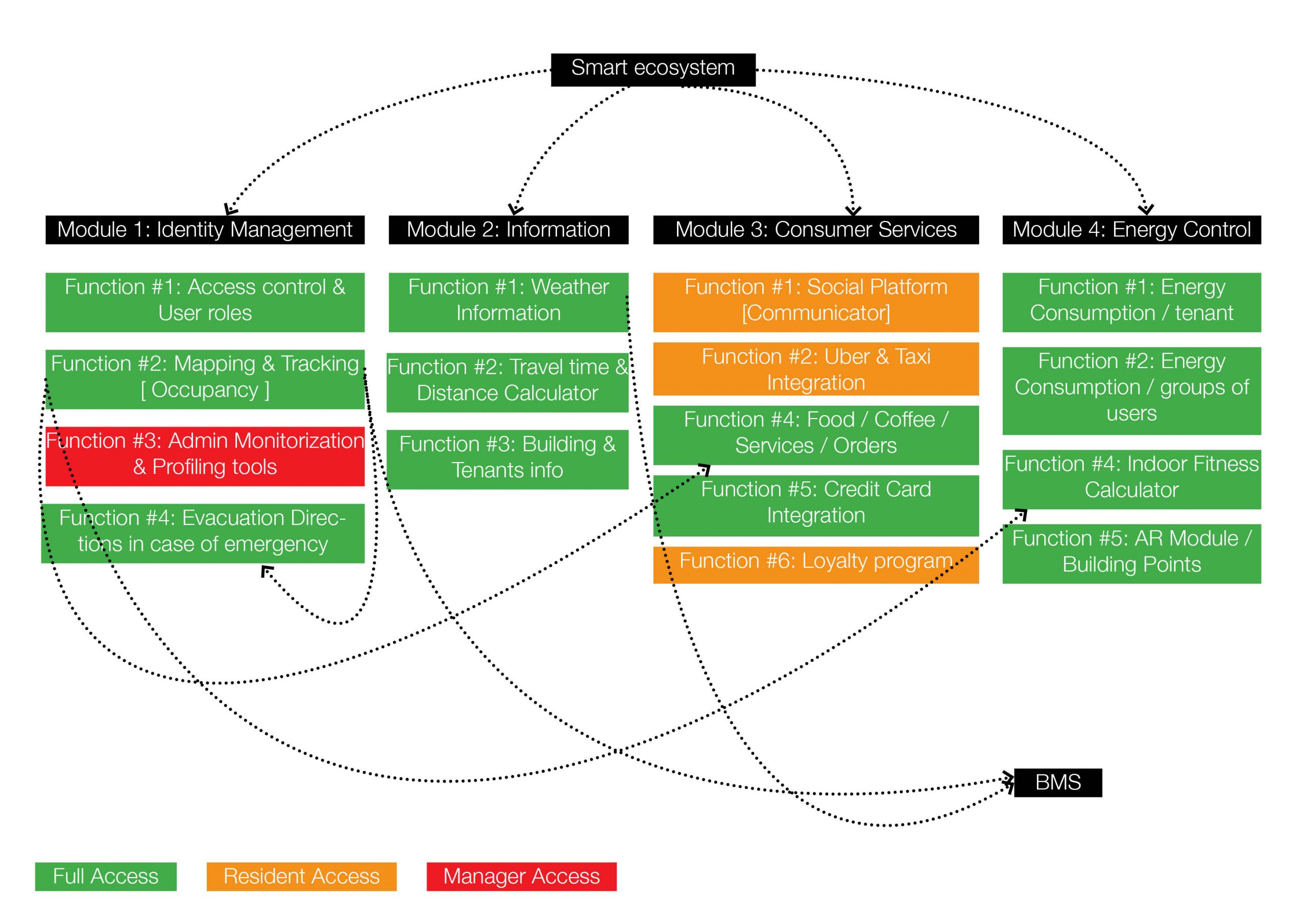 BuildAPP
The purpose of this project was to create and promote a consumer-driven advanced intelligent building application aiming to better align the existing building features with the managers, owners and tenants priorities. We intend to provide this application for free to your tenants and further develop a project that has never been associated with a consumer focus.
 The project consists of four distinct modules, as mentioned in our presentation:
      Module 1: Identity Management

      Module 2: Information

      Module 3: Consumer Services

      Module 4: Energy Control
The technology that will be used is the Indoor Atlas Application instead of the Beacon Technology Solution for the following reasons:
Beacons work with Bluetooth technology. Therefore, in order to work properly, users will be required to keep their phone's Bluetooth on all day.

During similar app developments, it was observed that users that downloaded and kept the app, preferred to switch off their Bluetooth to prevent battery draining. As a result, no data were transmitted and the app remained inactive.

Even if users keep the app and the Bluetooth on, there is no way to reassure the accurate transmission of data, as beacons can only be accessed through the phone – there is no other indicator of the beacon activity.
 Team:
Y. Katsarakis
G. Kolonias
P. Parthenios
A. Karagianni